7th Grade Project Helps Rohingya Refugees
The following post was submitted by Natalie Potter, whose daughter was in the GMS class who did this project, but according to Mrs. Potter,  "Kelly Shoup-Hill deserves a huge shout out for having her kids look at real ways to help others."
Several weeks ago, a 12-year-old girl presented a proposal to her 7th grade class in Goshen, Indiana. They were studying about refugees and looking for something they could do to make an impact. They decided to raise funds for beach balls to give to Rohingya refugee children.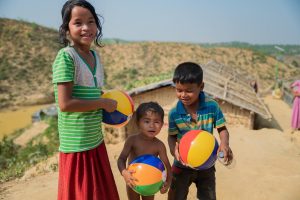 Goshen Middle School's 7th grade class ended up raising funds for 276 beach balls, along with hundreds of additional dollars for dry food.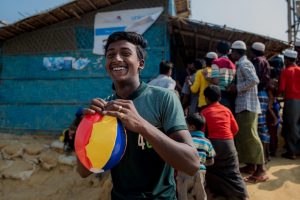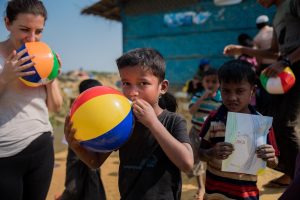 The students wanted to reach out personally, so they also took the time to draw a picture for each refugee child. Their kindness and empathy crossed cultural barriers and time zones, bringing joy to the other side of the planet. Thank you, Goshen Middle School, for looking outside yourselves and spreading your light!